DR. CRAIG MEZROW
PLASTIC AND RECONSTRUCTIVE SURGERY
PHILADELPHIA, PA
Board certified by the American Board of Plastic Surgery, Fellow of the American College of Surgeons and a member of the American Society of Plastic Surgeons as well as The American Society for Aesthetic Plastic Surgery, Dr. Mezrow is one of the premier plastic surgeons serving the Philadelphia area. Dr. Mezrow's education includes Bachelor of Science and Master of Science degrees from Emory University in Atlanta, GA. He received his medical degree from The Mount Sinai School of Medicine in New York City. Dr. Mezrow worked in the field of Cardiothoracic Surgery for nearly a decade where he published extensively and lectured throughout the United States and also internationally. Desiring a surgical career with greater variety, Dr. Mezrow trained for five years in Plastic and Reconstructive Surgery at the Medical College of Wisconsin. He received additional training in Cosmetic Surgery at the Manhattan Eye Ear and Throat hospital in New York City.
Don't settle for less!
When you entrust your face or body to a plastic surgeon, you want to be sure that you are selecting the very best. That is why you should choose a surgeon who is board certified by the American Board of Plastic Surgery (ABPS), fellow of the American College of Surgeons (FACS), member of the American Society of Plastic Surgeons (ASPS) and member of the American Society for Aesthetic Plastic Surgery (ASAPS).
The American College of Surgeons (ACS) is dedicated to improving the care of the surgical patient and to safeguarding standards of care in an optimal and ethical practice environment. Members of the American College of Surgeons are known as "Fellows". FACS after a surgeons name signifies that the surgeon's education and training, professional qualifications, surgical competence and ethical conduct have passed a rigorous evaluation, and have been found to be consistent with the high standards established and demanded by the College.
The American Board of Plastic Surgery (ABPS) certification requires comprehensive training in all aspects of plastic surgery. ABPS is one of twenty-four medical specialty boards that constitute the American Board of Medical Specialties (ABMS). The boards protects the public by assessing and certifying doctors who meet specialty specific education, training and professional requirements.
The American Society of Plastic Surgeons (ASPS) is the largest plastic surgery specialty organization in the world representing greater than 90% of all board certified plastic surgeons. The ASPS advances quality care to plastic surgery patients by encouraging high standards of training, ethics, physician practice and research in plastic surgery.
The American Society for Aesthetic Plastic Surgery (ASAPS) is exclusively committed to advancing the science, art and safety of cosmetic surgery. The members are a select group of board certified plastic surgeons who specialize in cosmetic surgeries. They have earned the right to display the ASAPS logo, depicting the Egyptian Queen Nefertiti and symbolizing ageless beauty. The ASAPS logo represents the highest achievement in cosmetic plastic surgery.
Dr. Mezrow specializes in cosmetic surgery of the face, breast and body, while providing patients with the utmost care and advanced technology to fit their individual needs. Dr. Mezrow spends countless hours educating his patients prior to surgery and takes meticulous care of them during their surgical procedure and during their recovery period. He is known for individualizing each patient's surgical and non-surgical needs offering the latest in technology and techniques.
Dr. Mezrow is a specialist in the top, most common cosmetic procedures performed in the United States, breast augmentation using implants or fat and body contouring with liposuction.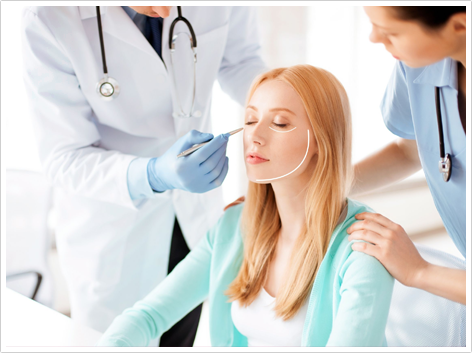 Dr. Mezrow offers a comprehensive nonsurgical aesthetic center for facial and body rejuvenation that includes skin care , microdermabrasion , Botox , Dysport, wrinkle fillers , lasers, intense pulse light, ultrasound and radiofrequency devices. All of these procedures are offered without any downtime.
Dr. Mezrow is one of the first physicians in the tri-state area (PA, NJ, Delaware) to offer Restylane Silk , the only FDA approved product just for lips . Restylane Silk is used to enhance lips and to correct lines around the mouth.
In additon, the FDA has approved Sculptra Aesthetic for facial rejuvenation in restoring facial volume in regions of facial wrinkes, folds and contour deficiencies.
The cosmetic center has VelaShape III, Legacy and Venus Freeze. These devices are the most comfortable non invasive device for skin tightening, wrinkles, fat shrinkage and cellulite reduction. Venus Freeze Pictures.
UltraShape is a non-invasive option for fat reduction. The UltraShape uses non-thermal ("not cold, not hot"), ultrasound to selectively destroy fat cells. Results can be seen as early as two weeks after a treatment.
Another addition to the aesthetic facility is fractional CO2 laser and Syneron Sublative. The fractional CO2 is performed in a single treatment or in a series for skin resurfacing, acne
scarring, wrinkles and scar reduction. Syneron Sublative skin rejuvenation is a another option used for the improvement of acne scarring, scars and wrinkles through a series of treatments for patients that need minimal to no downtime.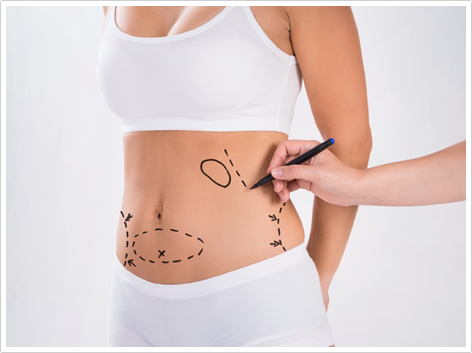 VelaShape cellulite treatment is the first medical device to receive clearance from the FDA for the effective treatment of cellulite and shrink fat. It combines bi-polar radio frequency, infrared light, and tissue mobilization to re-contour the skin surface. It melts the unwanted fat that gives cellulite its "cottage cheese" appearance, while it tightens the skin. It is completely non-invasive. There is no downtime associated, or anesthesia required. In fact, many patients compare the treatment to a warm relaxing massage.
Call for more information and to schedule your complimentary consultation.
Dr. Mezrow is proud to offer the most advanced procedures in the Philadelphia area. Our philosophy is to create strong client relationships so that we may together achieve the goals we have set, with the latest technologies and the most highly trained technicians. Our expertise is developed through continued education and experience. As the industry changes, we are continuously evolving to satisfy all client expectations. Our patient base is primarily through satisfied referrals. We achieve patient satisfaction with teamwork throughout the office.